Peningkatan Kompetensi Mekatronika Bagi Guru SMK Balikpapan
Keywords:
Keywords: Competence, electro, mechatronics,PLC,  vocational teacher
Abstract
The greater the demands to make graduates with adequate skills, qualified instructors need to be prepared, as well as possessing good skills. One of the skills that need to be possessed by vocational school teachers in the fields of electricity, electricity and automation is mechatronics. Based on needs analysis and discussion with partners, 3 (three) main problems were identified, namely: (1) Teachers still often use the lecture method, so students become passive and result in low student competency in mechatronic subjects. (2) The condition of school facilities and infrastructure is still inadequate resulting in reduced interest and motivation of students in participating in learning. (3) The use of mechatronics learning media by teachers is less than optimal resulting in students' creativity in solving problems not appearing. The survey results of this community service implementation team found that Balikpapan vocational school teachers in engineering require mechatronics skills in using the Programable Logic Controller (PLC) related to making models, designing programs and programming them according to the needs of the teaching and learning process to anticipate technological progress in the field of control . Based on the problem, a Mechatronics Competency Enhancement training for Balikpapan Vocational Students was held, regarding PLC skills. The results of the activities carried out can be drawn several conclusions, among them (1) community service activities carried out in the form of Programable Logic Controller (PLC) skills training to be able to make models, design programs and program their own PLCs according to the learning process needs, (2) This activity was carried out on July 25-27 2019 with representatives from 5 Vocational High Schools in the city of Balikpapan.
Keywords: Competence, electro, mechatronics,PLC,  vocational teacher
Downloads
Download data is not yet available.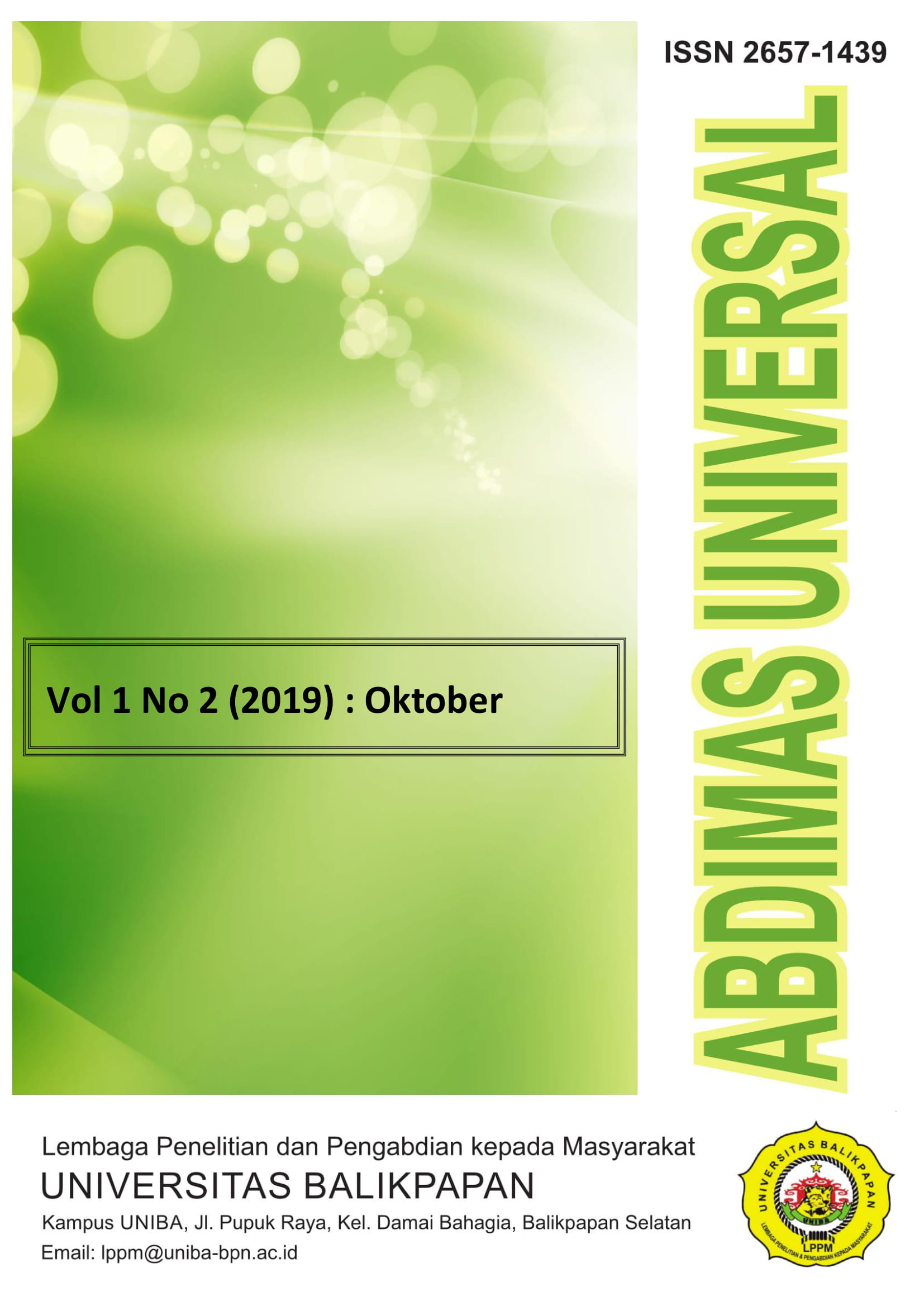 Downloads
How to Cite
Hidayati, Q., Yanti, N., & Jamal, N. (2019). Peningkatan Kompetensi Mekatronika Bagi Guru SMK Balikpapan. Abdimas Universal, 1(2), 5–9. https://doi.org/10.36277/abdimasuniversal.v1i2.30