Penerapan Informasi Dan Communication Of Technologyn (ICT) Dalam Peningkatan Mutu Pengajaran Bagi Guru Di Balikpapan Pada Era Revolusi Industri 4.0
Keywords:
ISpring, html, audio, video, hotspot
Abstract
Along with the development of technology, the quality of education is a benchmark to produce graduates who have knowledge and skills who are able to be competitive in the world of industry according to their fields of expertise. One of the supporting factors that can improve the quality of education is the presentation of quality and innovative teaching materials to trigger students' interest in learning. The I-Spring application is the solution because this application is able to combine audio, video, music and practice questions in one file, then convert the power point format into an html format that can be presented online at local hotspots. Based on this background, the Balikpapan State Polytechnic Electrical Engineering Department carried out Community Service activities with a training method for making multimedia-based teaching materials. The activity took place in Balikpapan State Middle School 15 and State Vocational High School 6 Balikpapan with 32 participants. The purpose of this training is to improve the competence of the teachers in making interesting and innovative teaching materials, thereby increasing students' interest in learning. The final results in the form of the work of the teachers can present the teaching materials based on I-Spring applications with a success rate of 85%.
Downloads
Download data is not yet available.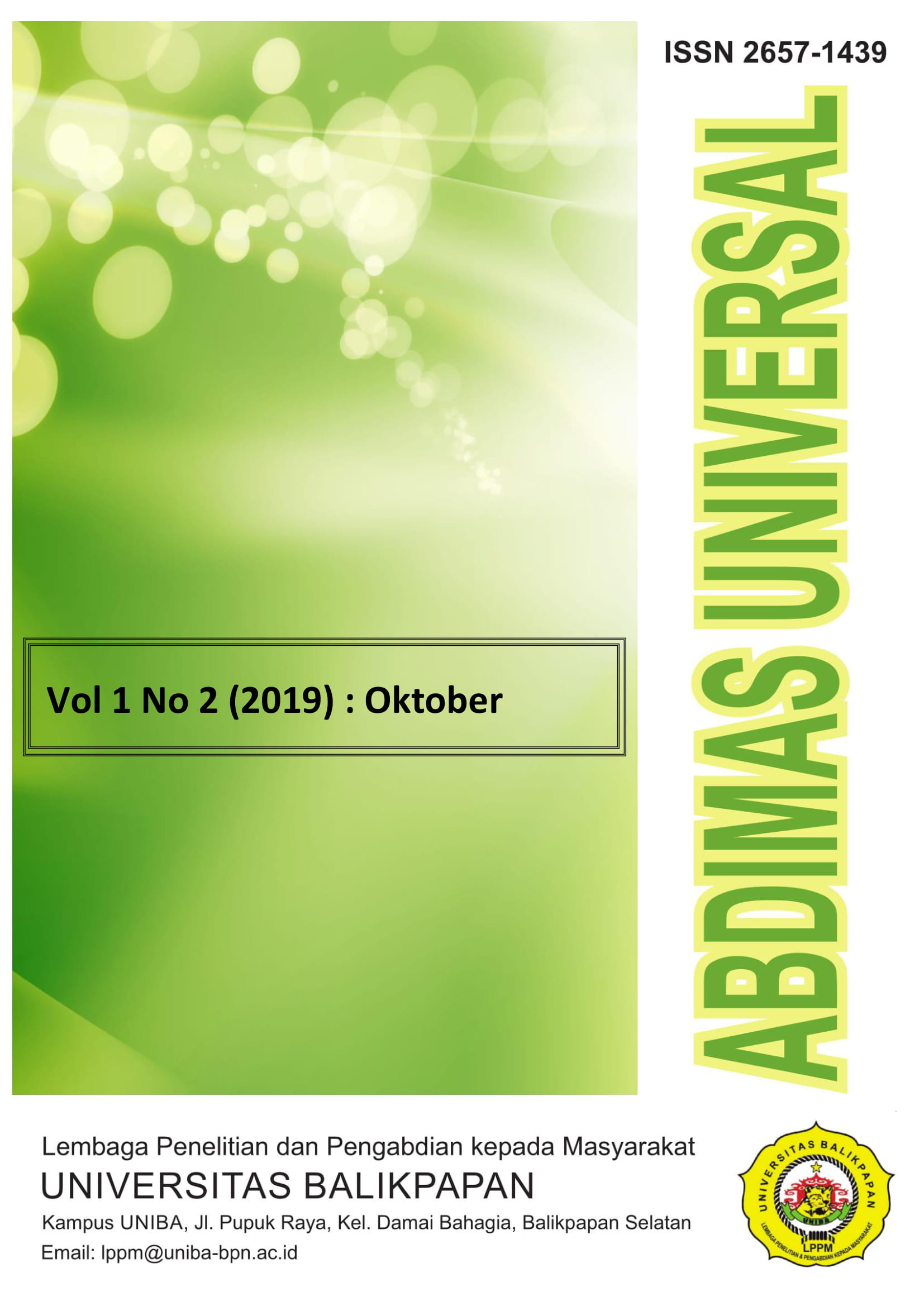 Downloads
How to Cite
Irtawaty, A. S., Ulfah, M., Armin, A., & Syahruddin, S. (2019). Penerapan Informasi Dan Communication Of Technologyn (ICT) Dalam Peningkatan Mutu Pengajaran Bagi Guru Di Balikpapan Pada Era Revolusi Industri 4.0. Abdimas Universal, 1(2), 10–14. https://doi.org/10.36277/abdimasuniversal.v1i2.32