Pembuatan Kompos Organik dari Kotoran Sapi
Keywords:
fermentation, organic fertilizer, cow dung
Abstract
Lack of knowledge both theoretically and practically issue of  benefits, functionalitty and how to make organic fertilizer to make the most of Tenggerwetan villager, Kerek use cow manure as a main ingredient to increase their agricultural output. Society / farmers do not quite understand how to make compost from cow manure fermented with EM4 and Semanggi. Based on data obtained through direct observation and interviews with Tenggerwetan villagers, the authors took the initiative to conduct counseling and training on how to make organic fertilizer from cow dung using the main ingredients of  EM4 plus other materials that are around the residents. The choice of cow dung as an alternative to making organic fertilizer because the average citizen keeps cattle as livestock, besides that so far there have been residents who use cow dung as fertilizer. However, due to lack of knowledge, the Tenggerwetan farmer actually made a fatal mistake for direct mix unprocessed manure to agricultural land.. As a consequence it actually makes the disease in plants that they are familiar with the name "brendol root". This dedication activity took approximately 14 hours starting from the socialization stage, ensuring the availability of key ingredients and fertilizer-making media to direct practice with residents. As a result, residents began to realize the benefits of organic fertilizer. Eventually the residents realized that the use of organic fertilizer was more cost-effective and interested in starting to utilize cow manure fermentation as a media for soil fertility.
Downloads
Download data is not yet available.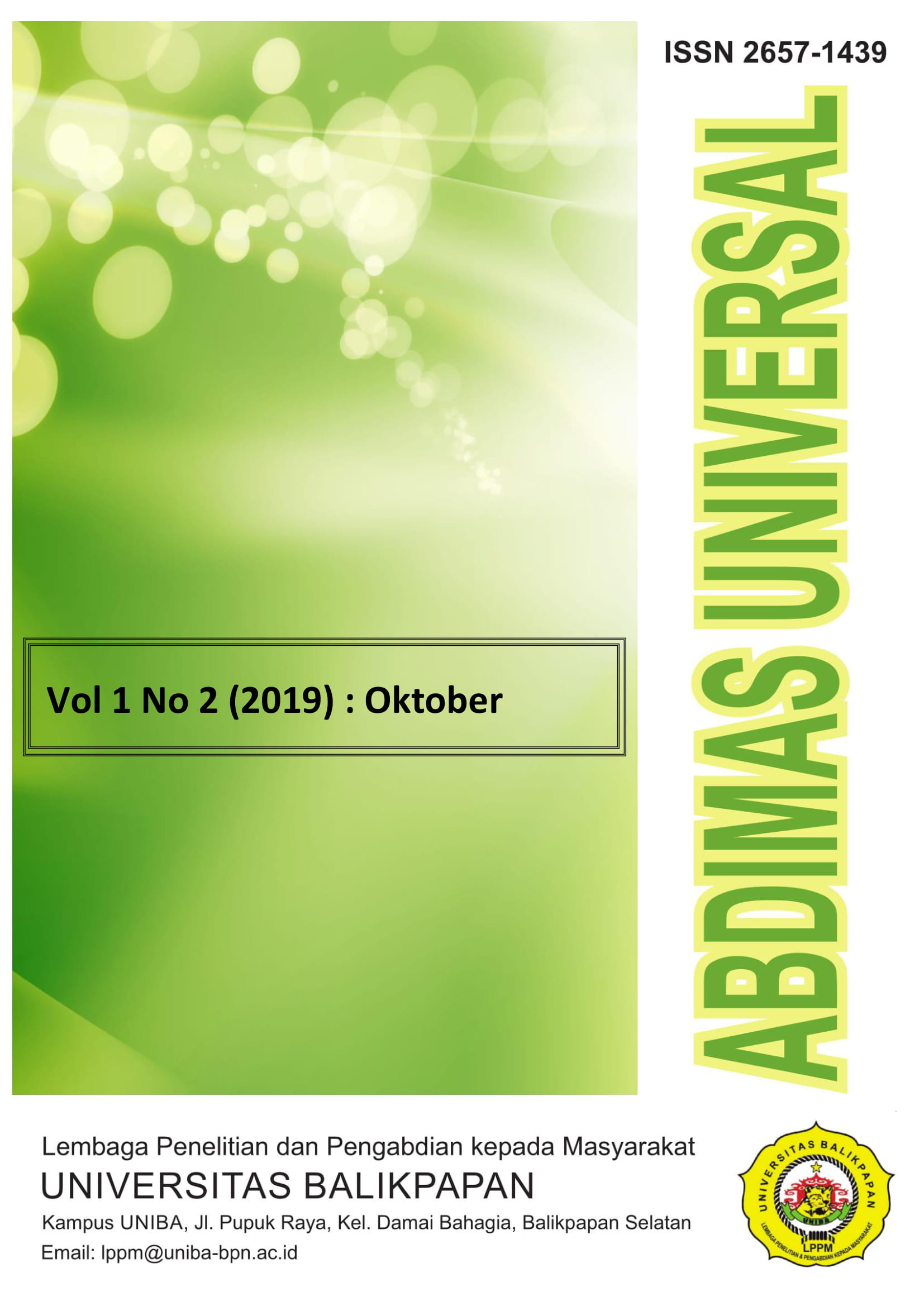 Downloads
How to Cite
Oktafianto, K., Ro'uf, A., Afnan, F. N., Yudi, R. A., Lucyana, E. A., Wahyuni, K., & Khasana, F. (2019). Pembuatan Kompos Organik dari Kotoran Sapi. Abdimas Universal, 1(2), 27–29. https://doi.org/10.36277/abdimasuniversal.v1i2.37