The Pelatihan Media BIG MAZE Bagi Guru-Guru Aisyah Pendukung Selama Daring
Keywords:
Big Maze, Media, Games, Online
Abstract
This community service is aimed to provide teaching training through BIG MAZE educational game media for Aisiyah' teachers during online. The educational game, Maze, is complicated, tortuous, and deadlocked track system. At home, children easily learn through the media BIG MAZE, is B (Bergerak) for move is a stimulus to the child's body movements, hands and feet. I (Ingat) for
remember is to train the child's memory sensors, through language, numbers, letters. G (Guna) for use is to do the activities of the
results of exercises done in the previous movement through memory sensors, and will affect the cognitive development of children.
This activity was carried out in collaboration between Aisyiyah Regional Leadership of Primary and Secondary Educational in
North Sumatera and Aisyiyah Butstanul Athfal' teachers in Medan partners. The method is taught for children of 10 teachers from
ABA in Medan and has been evaluated, this activity through 4 stages: (1) preparation, (2) action, (3) observation, and (4) evaluation.
The results of the children were very enthusiastic using by BIG MAZE of educational games tool at home online
Downloads
Download data is not yet available.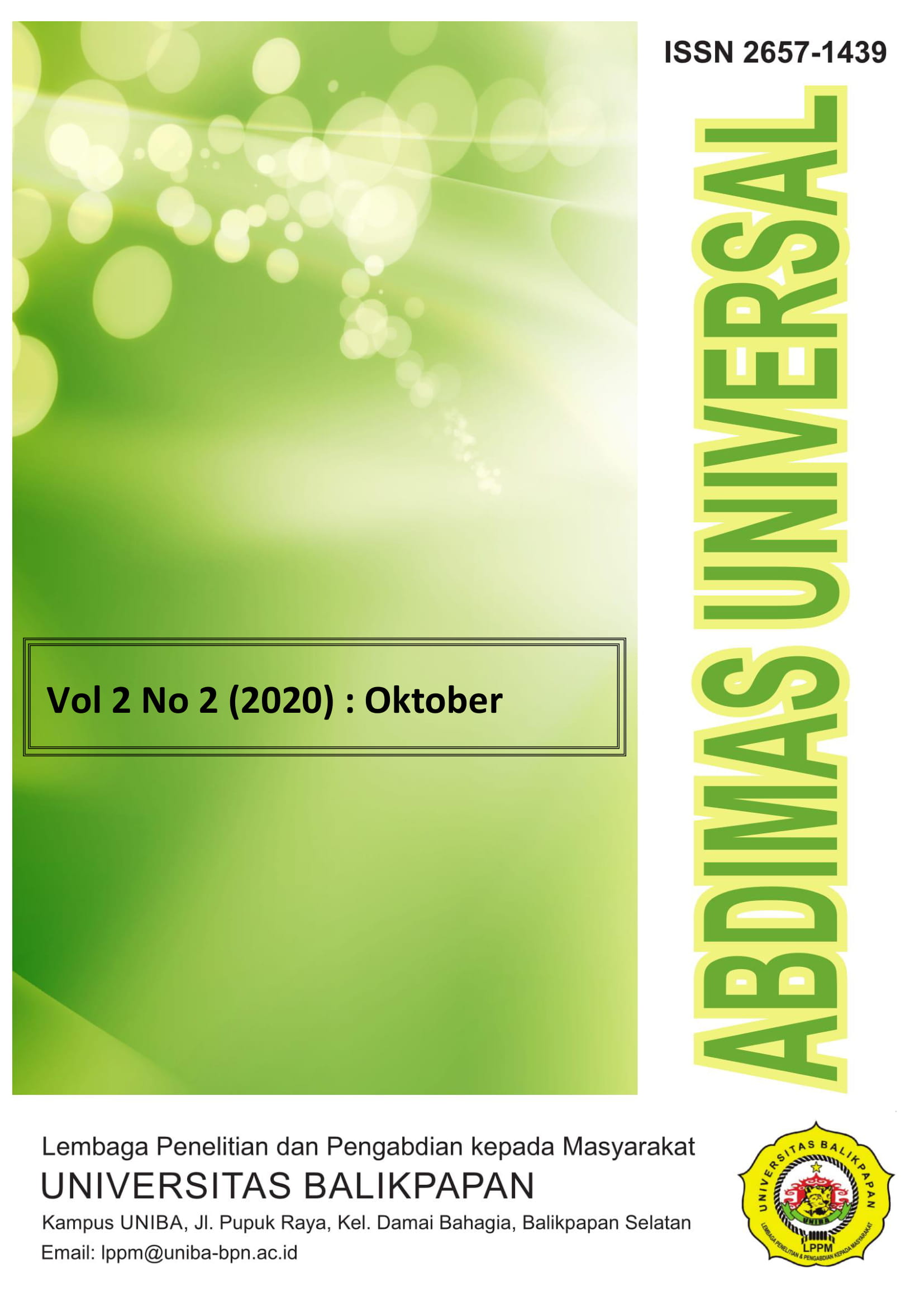 Downloads
How to Cite
Siregar, A., & Naimi, N. (2020). The Pelatihan Media BIG MAZE Bagi Guru-Guru Aisyah Pendukung Selama Daring. Abdimas Universal, 2(2), 76–81. https://doi.org/10.36277/abdimasuniversal.v2i2.67