Organizing International Webinar as Community Services Activity During the Covid19 Pandemic
Keywords:
International webinar, Community services, Covid19 pandemic
Abstract
Since Covid19 is declared as pandemic and is categorized as national disaster, government has urged all acitivities is limited to prevent physical contact. All fileds including educational organization should obey the protocol given. Meantime, University's agenda in delivering the three pillars of higher education  still need to be conducted with an adjustment, including one of them in the field of community services. For that reason, Institute for Reasearch and Community Services of Balikpapan University  designed an International seminar involving keynote speakers from three countries in a web conferencing application. This Web-Based Seminar (Webinar) was chosen since it doesn't involve physical contact and also very efficient. Three stages directed in this webinar; from preparation, conducting of the webinar and evaluation stage; were described in this article. There were 500 participants register to the webinar. This webinar was successfully managed with no significant disturbance. The key to the success of this webinar was well-planned and organized schedule, task distribution among organizer members, as well as the proactive communication that shall always be maintained.
Downloads
Download data is not yet available.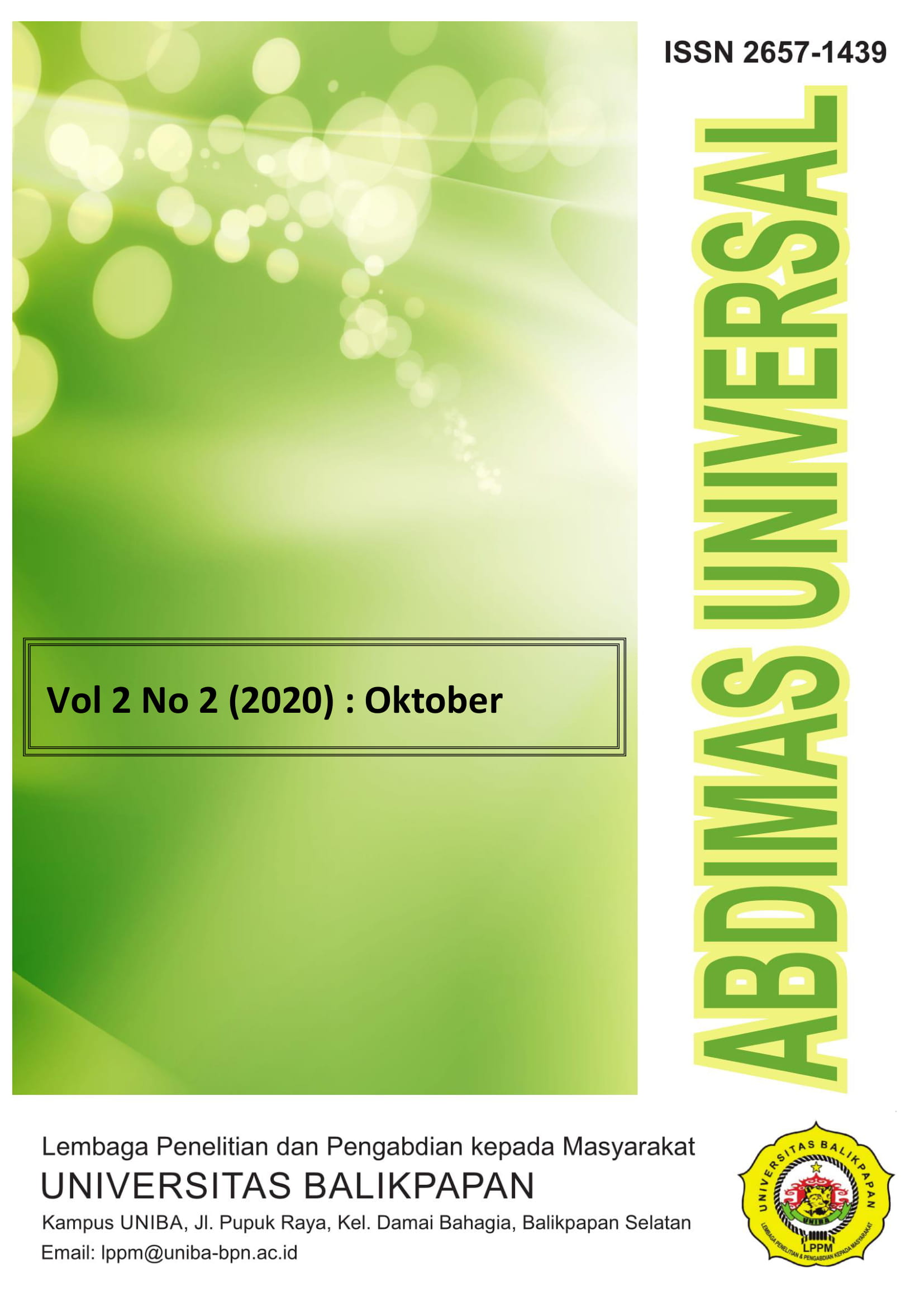 Downloads
How to Cite
Adam, M., Pratama, R. A., & Sipahutar, M. K. (2020). Organizing International Webinar as Community Services Activity During the Covid19 Pandemic. Abdimas Universal, 2(2), 70–75. https://doi.org/10.36277/abdimasuniversal.v2i2.72