Pemasangan Saluran Drainase Pipa Buis Beton di Tanah Lunak Menggunakan Pondasi Kacapiring
Keywords:
Soft soil, settlement, Kacapiring foundation
Abstract
Building settlement problem on soft subgrade and not supported by suitable type of foundation and suitable because the subgrade experience compression. The problem of building degradation occurs when installing reinforce concrete pipe (RCP) for drainage channels. Based on the facts and causes of the decline in the reinforce concrete pipe pair the results of the study were applied to the use of the Kacapiring foundation to support the reinforce concrete pipe. The installation of Kacapiring foundations includes the preparation of subgrade, installation of slabs and galam wood girders, installation of concrete support slabs, installation of reinforce concrete pipe and adjustment of elevation of reinforce concrete pipe. The results of community service activities show that the community has understood, understood and can do the installation of the gardenia foundation independently with enthusiasm. From the results of this activity the community also hopes to apply the Kacapiring foundation to overcome similar problems in other places that experience similar problems.
Downloads
Download data is not yet available.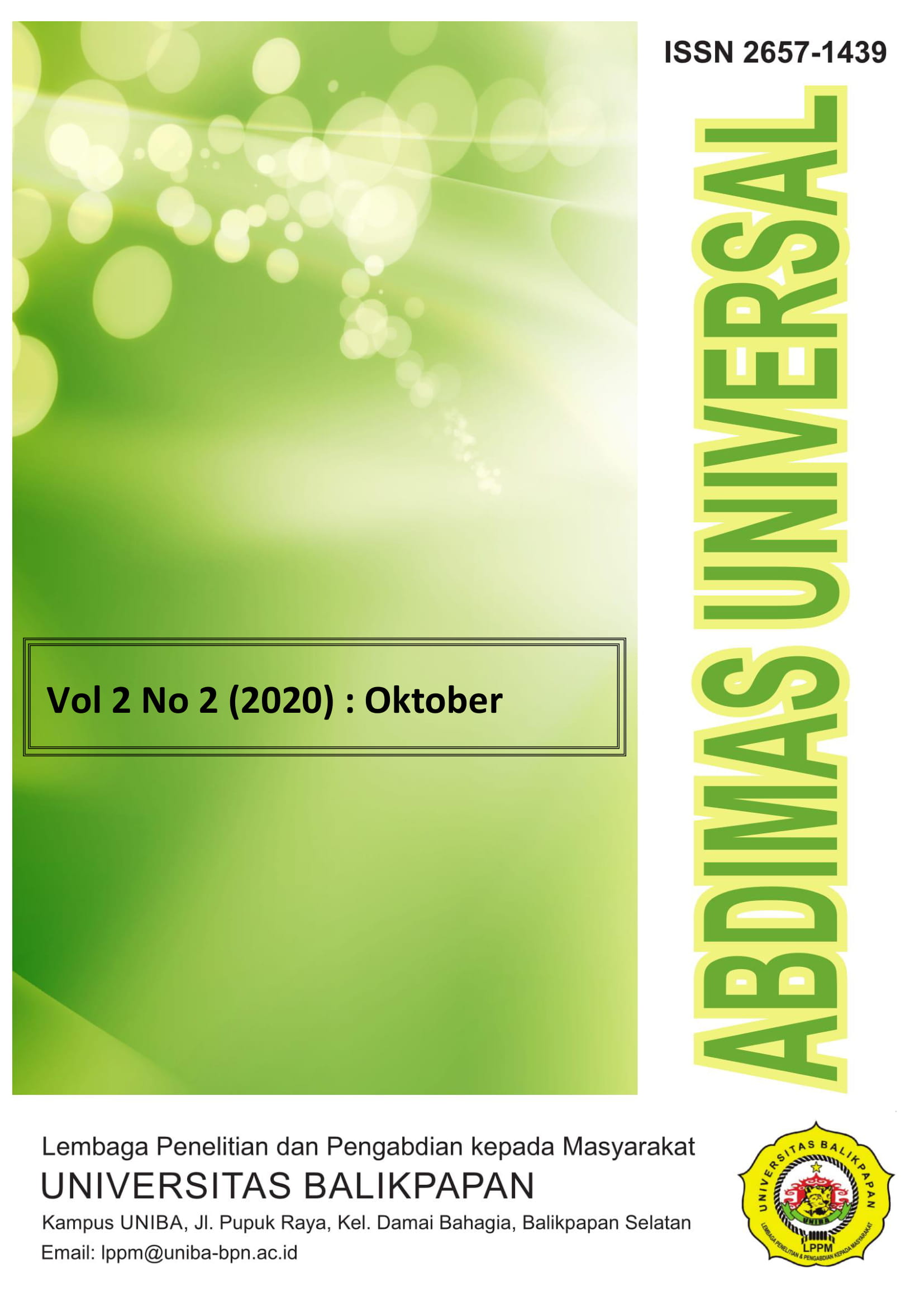 Downloads
How to Cite
Sulardi, S., Sugianto, A., & Marthanto, W. (2020). Pemasangan Saluran Drainase Pipa Buis Beton di Tanah Lunak Menggunakan Pondasi Kacapiring. Abdimas Universal, 2(2), 82–85. https://doi.org/10.36277/abdimasuniversal.v2i2.75