Pemberdayaan UMKM Komunitas OK OCE Menggunakan Media Digital
Keywords:
MSME, okeoce.net, web, digital marketing, Community Service
Abstract
For support development oaf real sector economy, the efforts which needed to foster Micro, Small And Medium Enterprises (MSMEs) in running their business units, we should to provide knowledge and skills to MSME actors for running and develope their business units. Based on that things, OK OCE team which collaboration with Informatics Engineering Major, Trisakti University carried out skills training in the form of using the okeoce.net website application through the Community Service Program, the aim that MSME actors can have the skills to create a portfolio of business units and collect data through a website application for mentoring and coaching efforts. The method used in this acivity are seminar and workshop for using of okeoce.net website with implementation method by online. From the results of the training assessment through online questionnaires, 90.26% considered that they are understand and very satisfied with the materials and methods provided during training. With the MSME data in the website, it can be used as basis data  for decision making for policy makers to analyze and mapping for MSME data based on their types and needs to determine strategic policies for development of curriculum and training materials for MSME development strategies.
Downloads
Download data is not yet available.
References
Grewal & Shivani. (2012). E-Commerce: Security Challenges & Growth : An Indian Perspective. IJMRS's International Journal of Management Sciences, (01)02.
Mujiastuti, R. (2019). PkM Foto Produk Dan Upload Gambar Via Medsos Pada Ok Oce Kecamatan Cakung.
Narindro, L., Mardjono, R., Mulya, D; Elfira, Harahap, F. (2021). Pengembangan Keterampilan Guru Melalui Pelatihan Pengelolaan Media Pemasaran Berbasis Digital. Abdimas Universal. 3(2), 111–122.
O'Brien & Marakas. (2007). INTRODUCTION TO INFORMATION SYSTEMS; Fifteenth.; Mc-Graw Hill: New York; ISBN 978–0-07–337677-6.
Oce, T.O. Dashboard Website Ok Oce Available online: https://okoce.net/.
Septyastuti, I. R. (2019). Implementasi Program Ok Oce; Pendidikan, Jurusan Pengetahuan, Ilmu Ilmu, Fakultas Dan, Terbiyah Hidayatullah, U I N Syarif: Jakarta; ISBN 1114015000005.
Sugiyono. (2014). Metode Penelitian Pendidikan Pendekatan Kuantitatif, Kualitatif, dan R&D. Bandung: Alfabeta.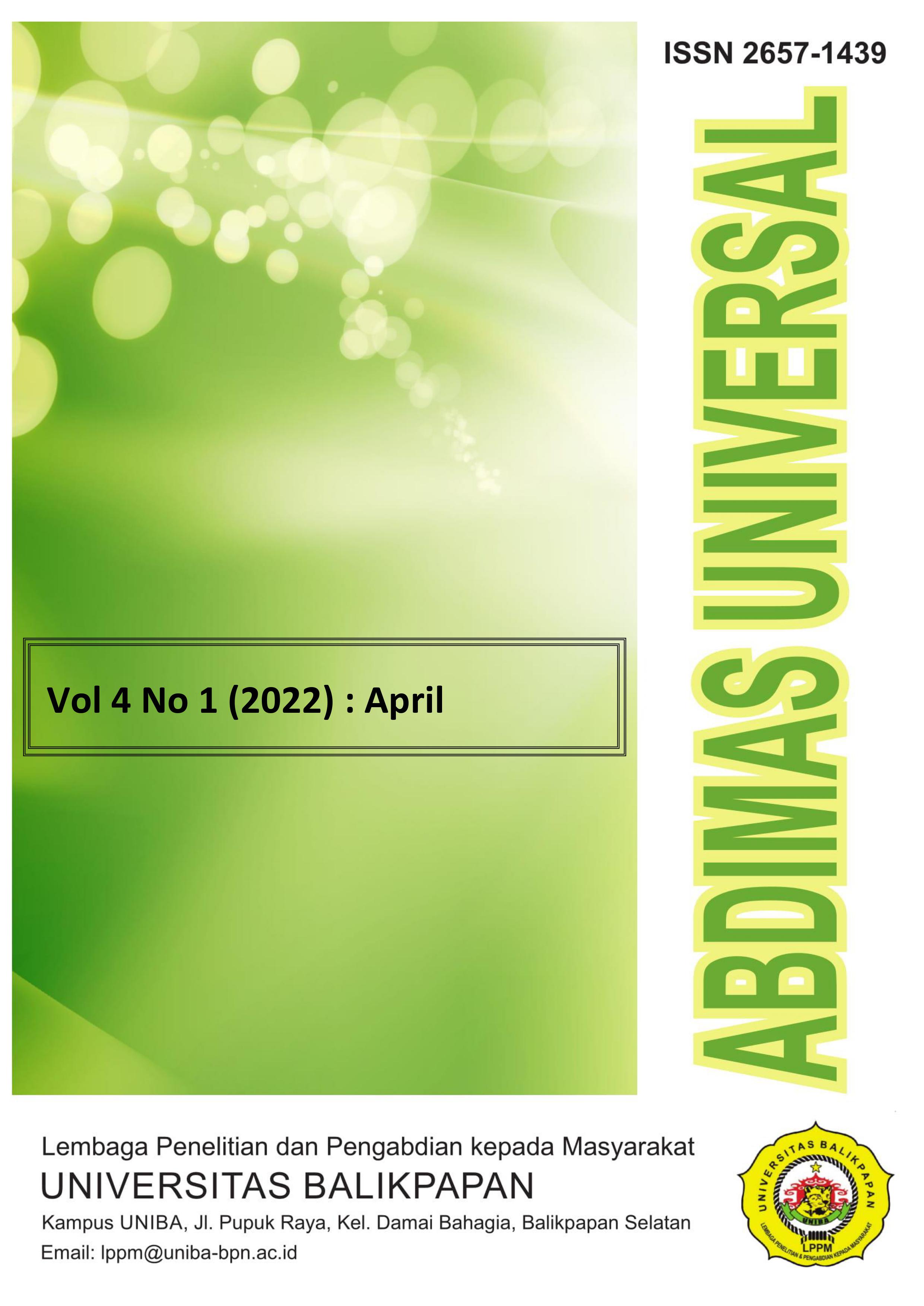 Downloads
How to Cite
Mardjono, R., Narindro, L., Qamar, A. S., Sari, S., Maulana, A., & Jubaidah, I. (2022). Pemberdayaan UMKM Komunitas OK OCE Menggunakan Media Digital. Abdimas Universal, 4(1), 49–58. https://doi.org/10.36277/abdimasuniversal.v4i1.190