Pemberdayaan Masyarakat Prapatan dalam Rangka Penghijauan Lingkungan Kota Balikpapan
Keywords:
public empowerment, environmental activities, tree planting
Abstract

Kelurahan Prapatan is located in the sub-district of Balikpapan Kota, Kota Balikpapan. This region is one of the densely populated areas and also vulnerable to floods and landslides. The lack of water absorption because the area is currently lacking of urban forest are the cause of flooding and landslides in the area. This has been due to the lack of land that can be used as tree planting media and some areas that has remained the untouched by Corporate Social Responsibility program of the region. The purpose of this activity is to increase public awareness especially in RT 02, RT 03, and RT 06 about the importance of maintaining environmental sustainability through greening. Th activities that are involved in the Greening programs are planting trees of mahogany and tremiron to increase water absorption are in the region.
Downloads
Download data is not yet available.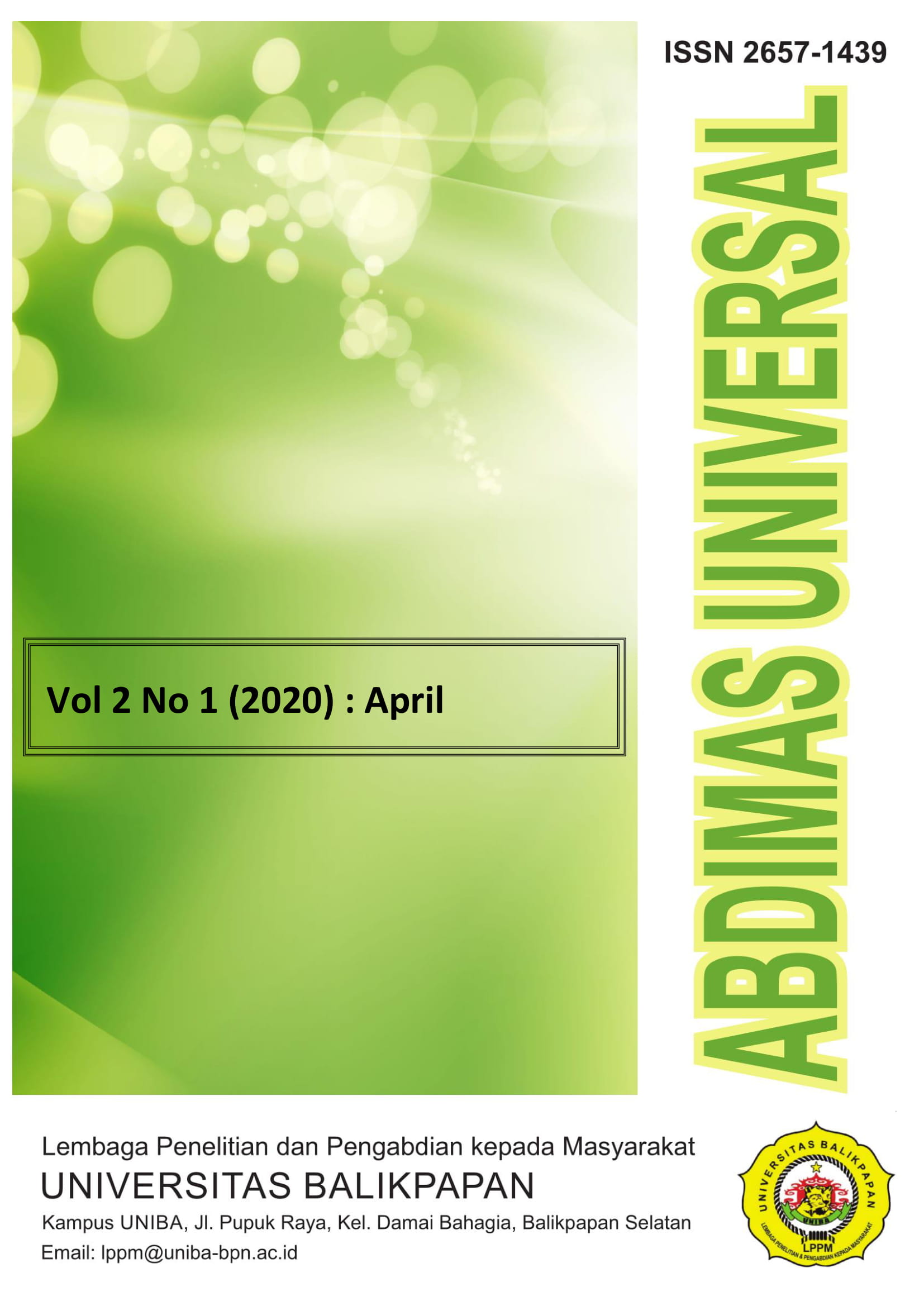 Downloads
How to Cite
Anam, H., & Istiqomah, S. (2020). Pemberdayaan Masyarakat Prapatan dalam Rangka Penghijauan Lingkungan Kota Balikpapan. Abdimas Universal, 2(1), 41–43. https://doi.org/10.36277/abdimasuniversal.v2i1.48