Penyuluhan Bimbingan Jabatan dan Motivasi Kerja – Wednesday Inspiring Bagi Pencari Kerja Pada Dinas Ketenagakerjaan Kota Balikpapan
Keywords:
Soft skill, Interview, Job seeker, English language
Abstract
One of the challenging thing for a job seeker during job interview is the lack of ability in answering the interview questions in English. This is caused not only because the poor English competence but also the poor knwolegde of the common job interview questions during recruitment process. The problem identified in this  Community Service Program is the insufficient fund for training program of Balikpapan government, compare to the numbers of the job seeker. Therefore, cooperation with other party such as University to support any types of training program become one of the program that should always be conducted. The next problem identified is related to the lack of coomunication skills among job seeker in Balikpapan which in turn limit their opportunity in securing job especially during interview process that is conducted in English. The problem solving method is conducted in four stages, first is preparation, problem formulation, the training implementation and program evaluation. The result shows that the job seekers feel more confident in facing job interview in English after joining the program, they also expect that the similar program shall be conducted again with a longer duration.
Downloads
Download data is not yet available.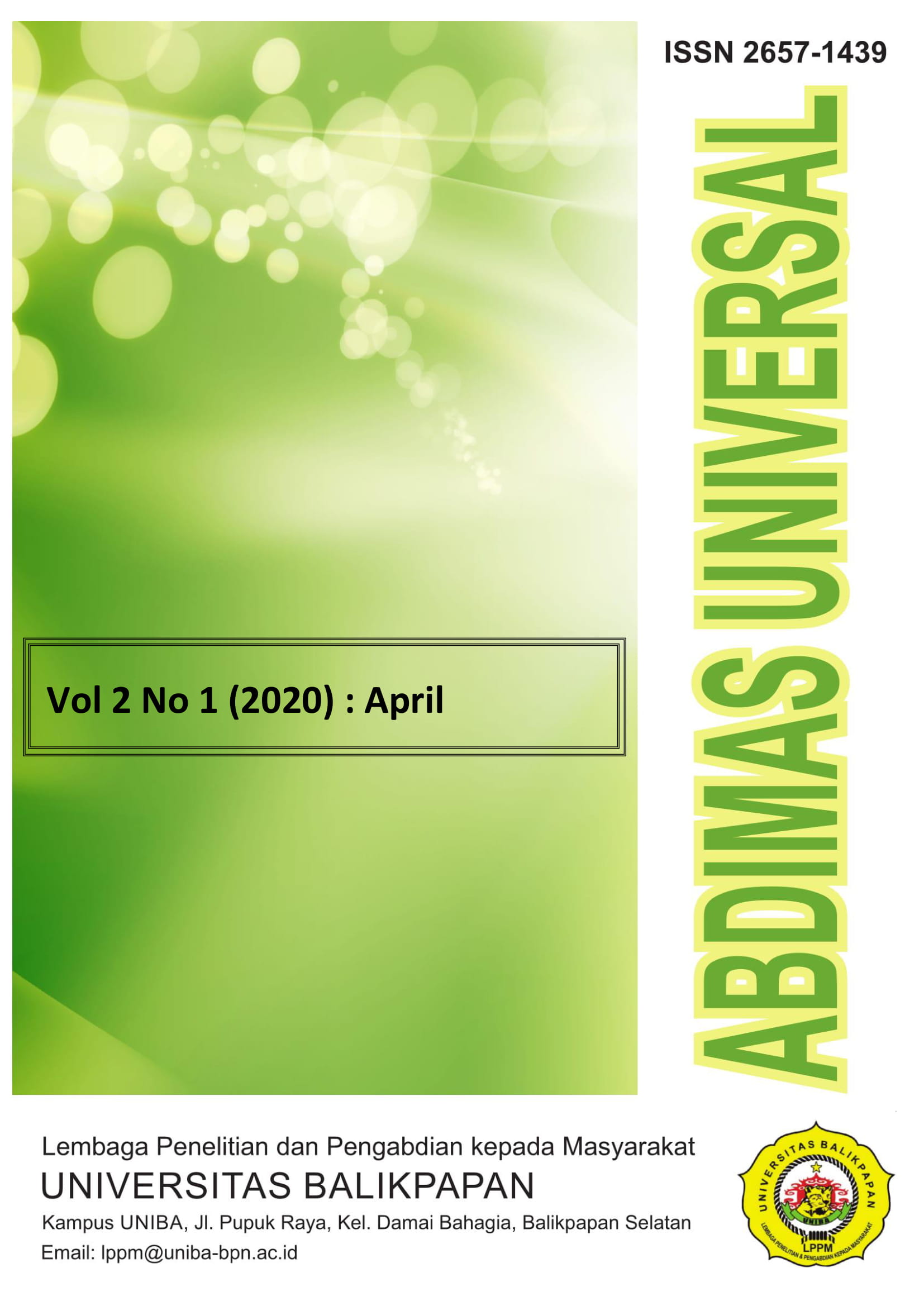 Downloads
How to Cite
Adam, M. (2020). Penyuluhan Bimbingan Jabatan dan Motivasi Kerja – Wednesday Inspiring Bagi Pencari Kerja Pada Dinas Ketenagakerjaan Kota Balikpapan. Abdimas Universal, 2(1), 17–22. https://doi.org/10.36277/abdimasuniversal.v2i1.54