Pengabdian kepada Masyarakat Ibu-Ibu PKK di Kelurahan Abadijaya Depok Timur 2 Jawa Barat
Keywords:
Product Marketing, Internet Marketing
Abstract
To improve the standard of living of a person or a family for the better, it requires more concrete and specific knowledge of the problems they are experiencing as well as the condition of our partners in the village of Abadijaya. With the creation of technology aims to help and provide convenience in various aspects of life, both when people work, communicate, and even to overcome various problems and problems that exist in society, one of which is to improve one's standard of living by using the internet for business. This community service is a way to introduce to our partners how to optimize the internet to market products by introducing, training and discussing about internet marketing methods. Where the end of the results of community service, our partners can add insight into knowledge and smart solutions in building, developing and maintaining a better business
Downloads
Download data is not yet available.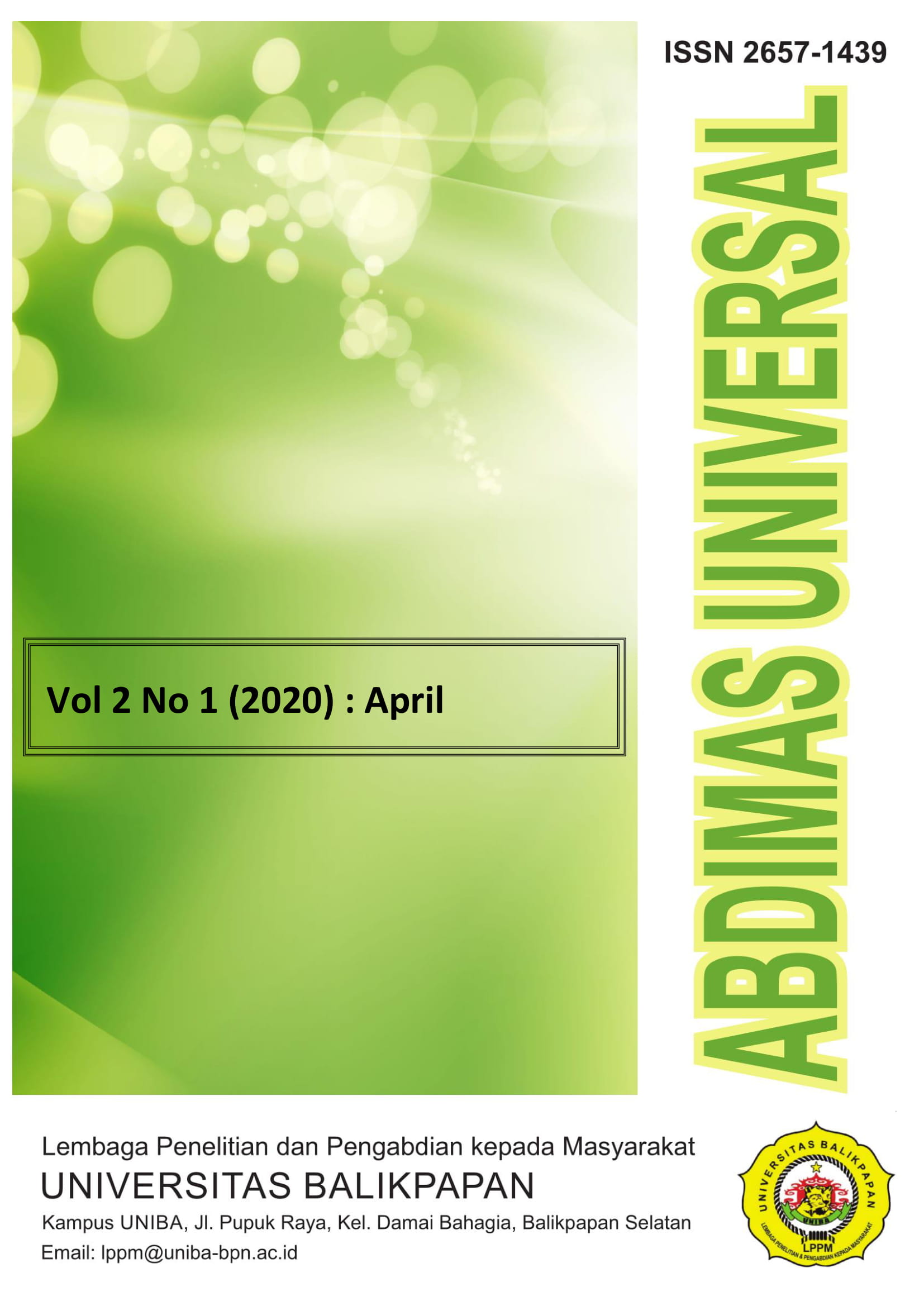 Downloads
How to Cite
Ria, A., & Zainuddin, D. (2020). Pengabdian kepada Masyarakat Ibu-Ibu PKK di Kelurahan Abadijaya Depok Timur 2 Jawa Barat. Abdimas Universal, 2(1), 29–33. https://doi.org/10.36277/abdimasuniversal.v2i1.55