Pelatihan Aplikasi Kahoot di Lembaga Bimbingan Belajar Gama UI Cabang Duren 3 Raya Jakarta
Keywords:
Kahoot, tutoring, human resources
Abstract
Human resources are one of the important assets and have a direct impact on the organization or agency. An institution must be supported by competent human resources because human resources are very important in carrying out business or activities in the institution. One of the ways that can be done in employee performance improvement efforts is by providing training. The process of education underwent a rapid change by utilizing digital technology, where the technology is used to facilitate the access and for the benefit of service improvement as well as for the quality of education. The problems faced by the employees are not yet creative applications to attract students to the spirit to learn. To overcome the problems faced by the partners, training will be conducted on the application of Kahoot. The game design in a multiplayer kahoot allows children to collaborate while competing through interactive, creative games.  In the training will be delivered strategies that must be done in order for students to be interested in learning and encouragement. The implementation of this activity is conducted in three phases, namely: preparation stage, implementation, and evaluation. The implementation of community service was completed with Gama UI's Bimbel. Employee enthusiasm in following this activity deserves to be appreciated. The activities of community dedication are necessary and directly felt by the benefits of Gama UI Bimbel.
Downloads
Download data is not yet available.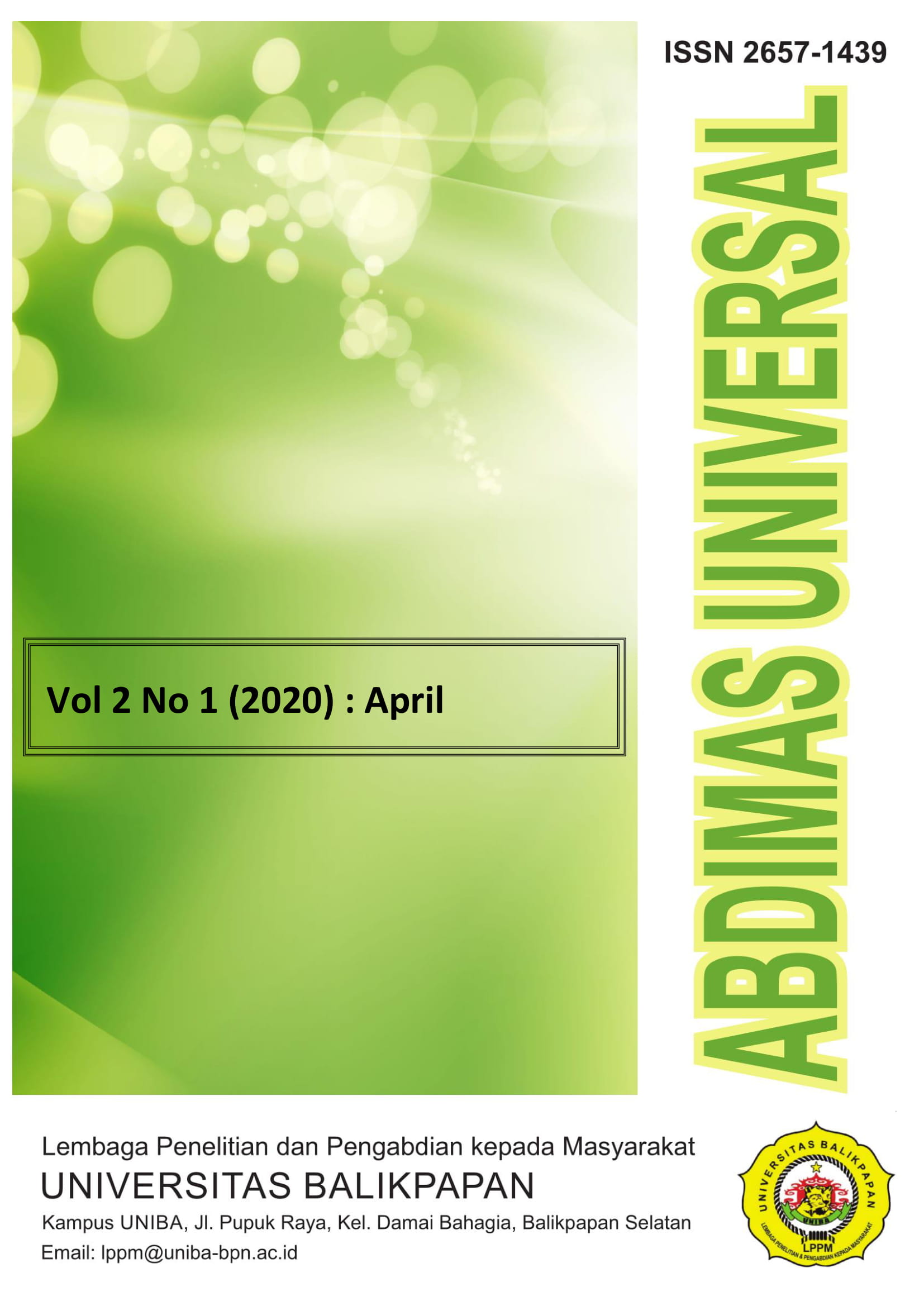 Downloads
How to Cite
Tiara, T., Perdana, S., & Dewanti, G. K. (2020). Pelatihan Aplikasi Kahoot di Lembaga Bimbingan Belajar Gama UI Cabang Duren 3 Raya Jakarta. Abdimas Universal, 2(1), 34–40. https://doi.org/10.36277/abdimasuniversal.v2i1.57