Dokumentasi Literatur Kebudayaan Kutai dalam Mendukung Literasi Kutai Bersama Dinas Kearsipan dan Perpustakaan Kutai Kartanegara
Keywords:
Literacy, Culture, Kutai, Dokumentation
Abstract
Documenting literature,  especially relating to the culture of people, its important in the area of the municipal and library services. Culture as part of efforts to maintain the identity of a society or region needs to be preserved in some way by way of documenting both the literature available to people, in the form of reference books and research results. Nor did it shirk its efforts to support literacy movements in the districts, especially the Kutai Kartanegara district together with the Office of Archives and the Kutai Kartanegara Library. The literacy movement itself began in 2016 has been activated by the Ministry of Education and Culture as the No. 23 of 2015 concerning Growth of Character. The strategy in supporting Kutai literacy in this service is first, through access to reading material in the nearest community library, namely by providing cultural-themed reading material in the form of print to increase the number and variety of quality learning resources. Second, local culture and history rewrite, and involving universities to expand and strengthen the public. Thus, the Kutai cultural literacy can growth and be a reference to both communities, academics, observers and researchers.
Downloads
Download data is not yet available.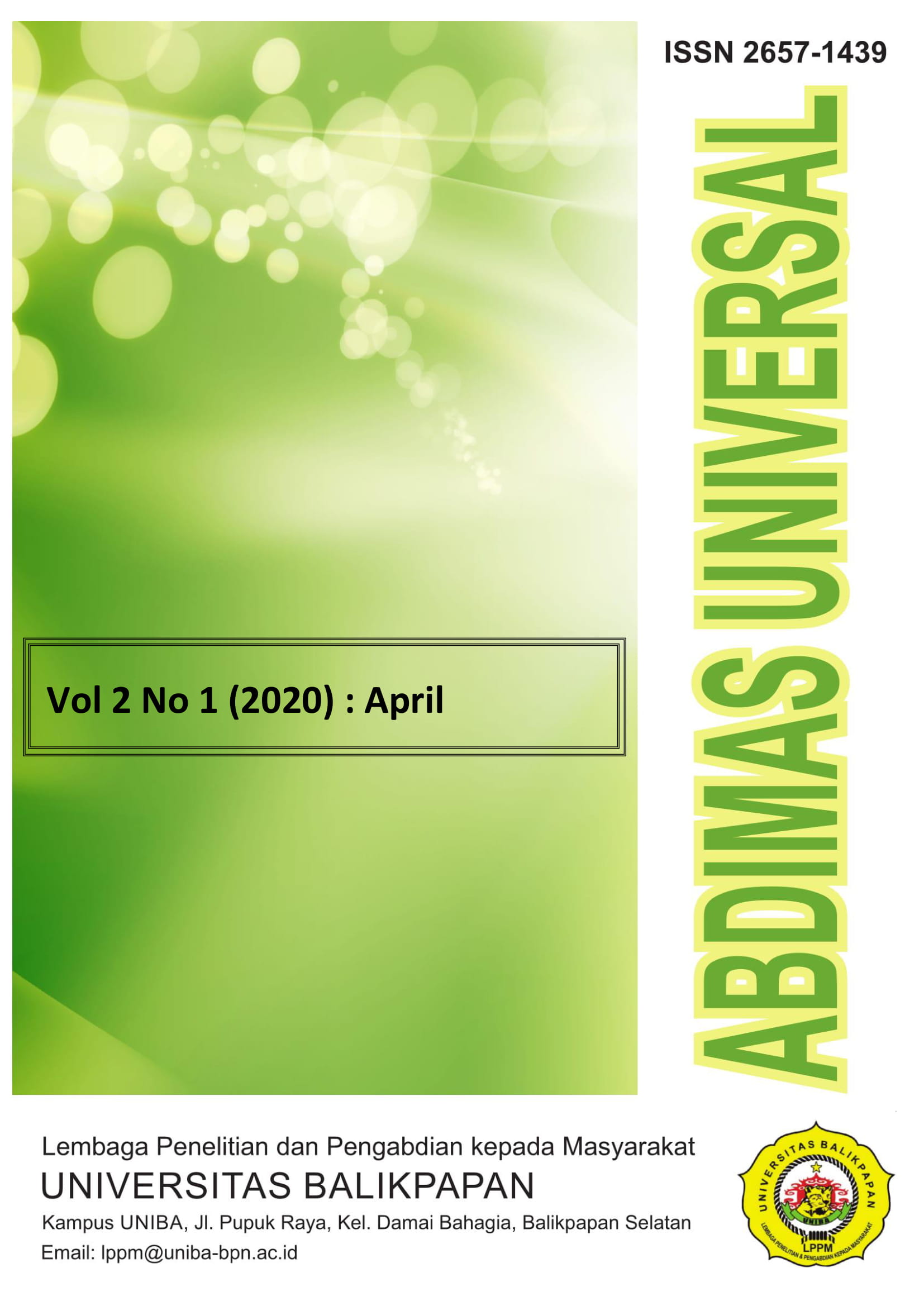 Downloads
How to Cite
Janah, U., & Rosmiati, R. (2020). Dokumentasi Literatur Kebudayaan Kutai dalam Mendukung Literasi Kutai Bersama Dinas Kearsipan dan Perpustakaan Kutai Kartanegara. Abdimas Universal, 2(1), 13–16. https://doi.org/10.36277/abdimasuniversal.v2i1.59